Introduction
| | |
| --- | --- |
| Route: | Pak Kung Au -> Lantau Peak -> Tsam Chai Au -> Wisdom Path -> Ngong Ping |
| Length: | 4.5km (2.8 miles) |
| Time: | 2.5 Hours |
| Difficulty: | ●●●● |
| Scenery: | ●●●● |
| How to Get There: | Take MTR to Tung Chung Station -> Take Bus 3M -> Get off at Pak Kung Au |
| How to Come Back: | Ngong Ping Bus Terminal -> Take Bus 23 -> Tung Chung MTR Station |
| Map: | Click to Download |

Why go there?
1. Lantau Peak is the second highest peak (934m or 3064 feet) in Hong Kong and the highest point on Lantau Island. It is well-known for the sunrise scenery viewed from the summit.
2. At the foot of Lantau Peak, you have a chance to see the largest outdoor wood carving in the world – The Wisdom Path with The Heart Sutra written on it. The Heart Sutra is a treasured text revered by Confucians, Buddhists and Taoists alike. It is written in a simple and concise manner, yet its message is truly profound.
3. At the end of the path is Tian Tan Buddha (Big Buddha), the second largest bronze Buddha in the world. It is also one of the best-known scenic spot in Hong Kong.
Starting Point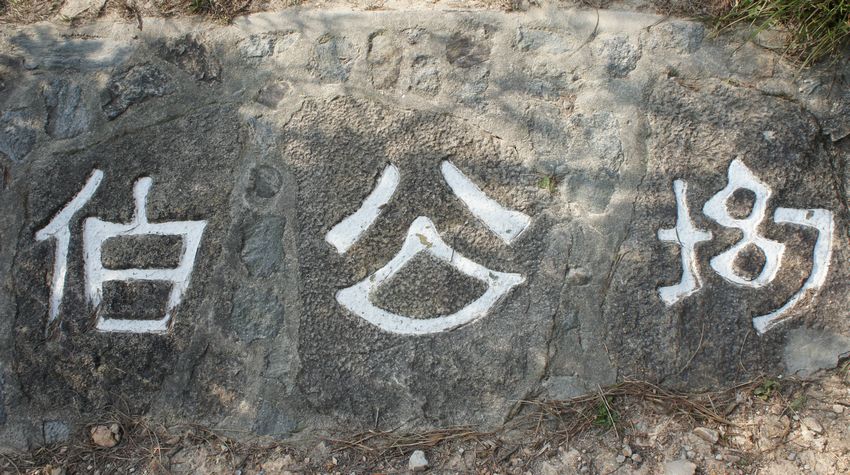 After you get off Bus 3M at Pak Kung Au stop, you won't miss this sign "伯公坳", which are written in 3 rocks.
Pak Kung Au, a.k.a. Tung Chung Au, is a mountain pass along Tung Chung Road on Lantau Island. It is located at the end of Stage 2 and the start of Stage 3 of the Lantau Trail, between Sunset Peak and Lantau Peak.
On your right is the starting point of Lantau Peak. On your left is the starting point of Sunset Peak. Lantau Peak and Sunset Peak are also called the Twin Peaks in Lantau Island.
Checkpoints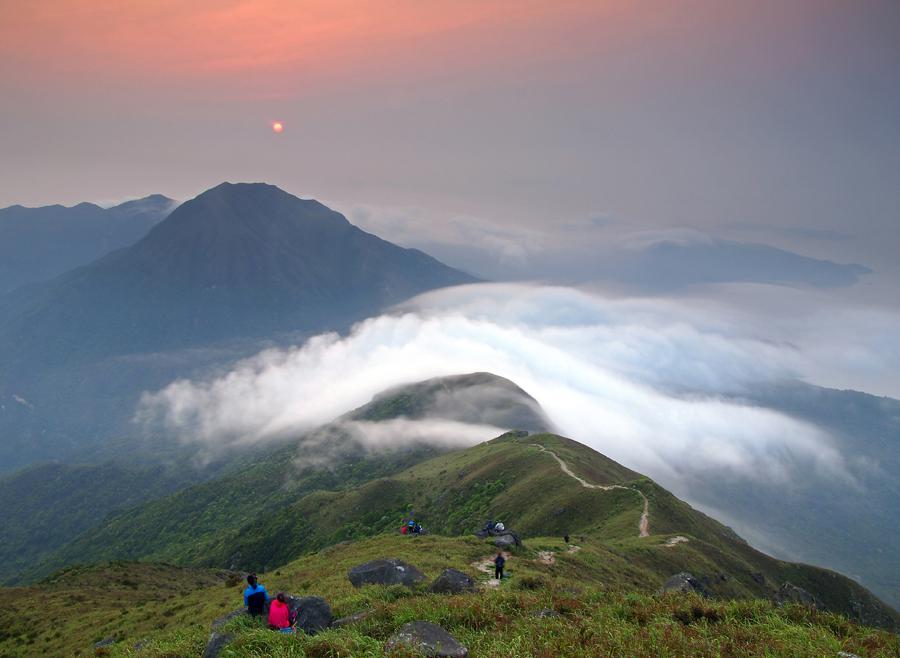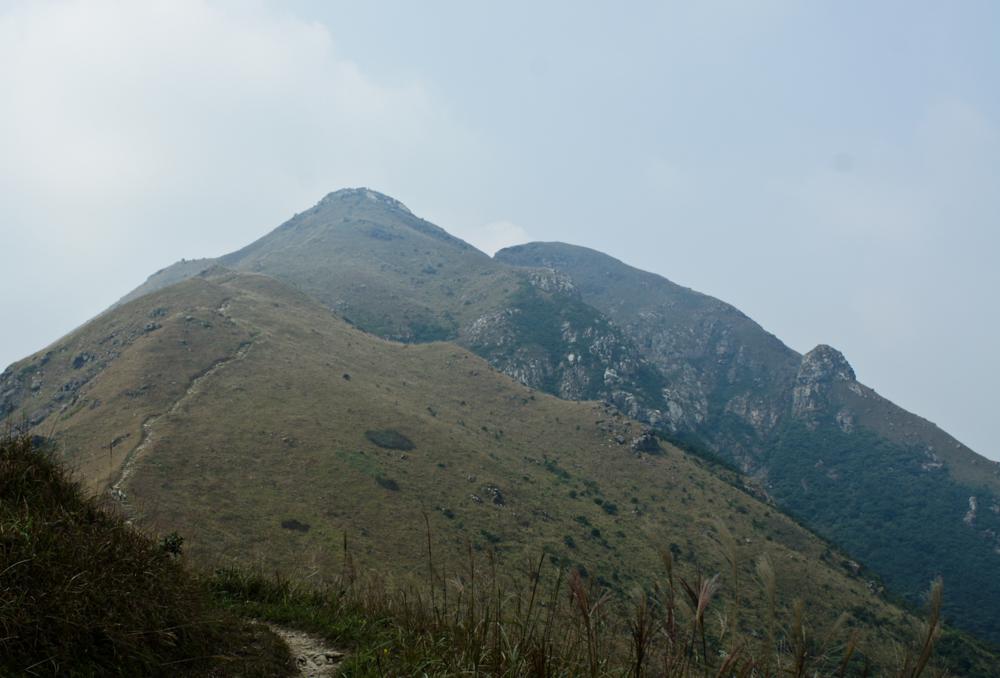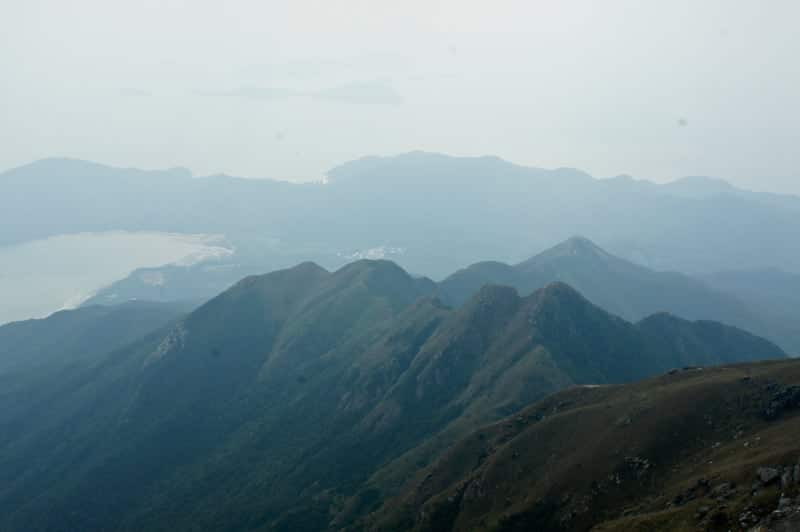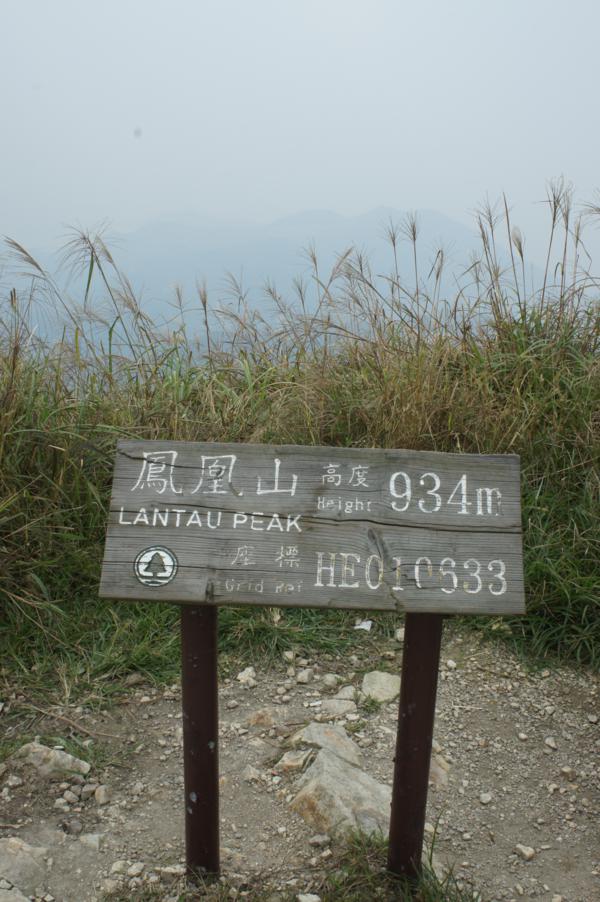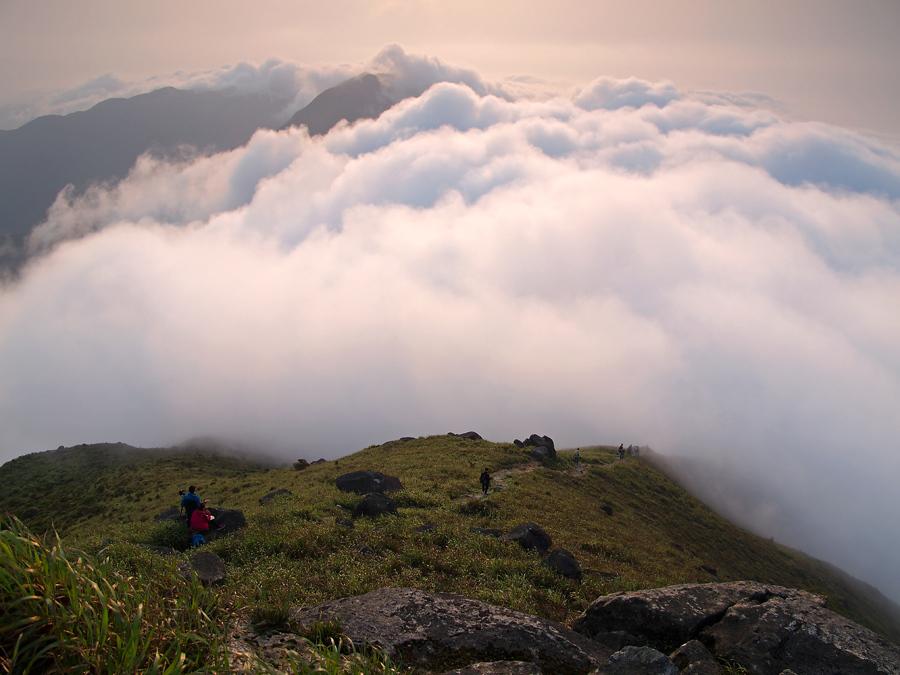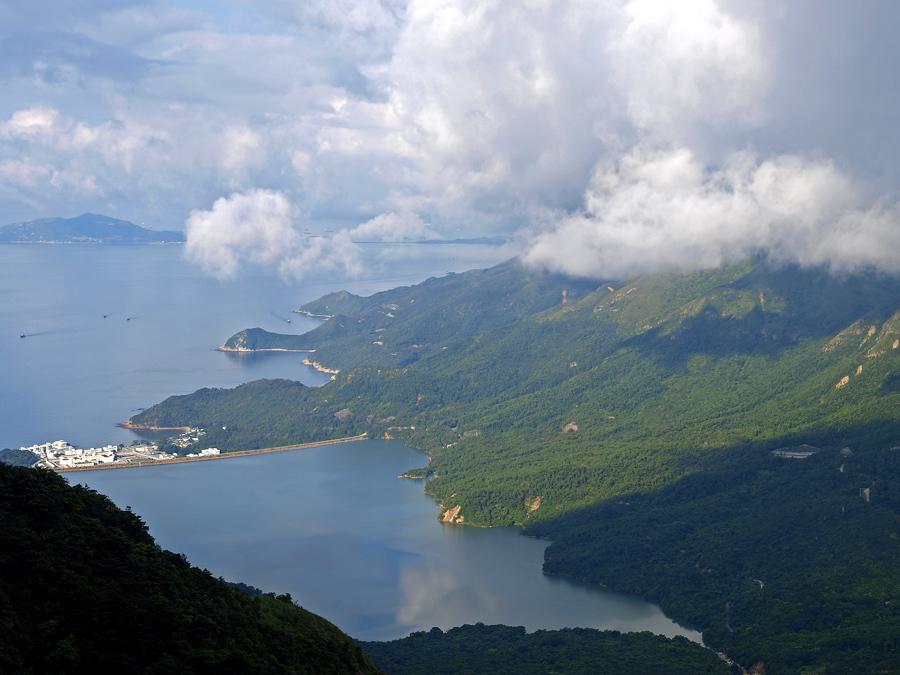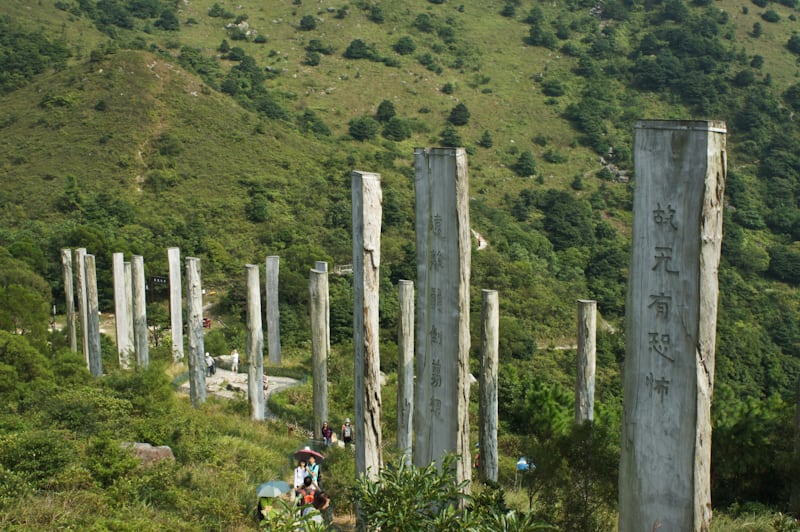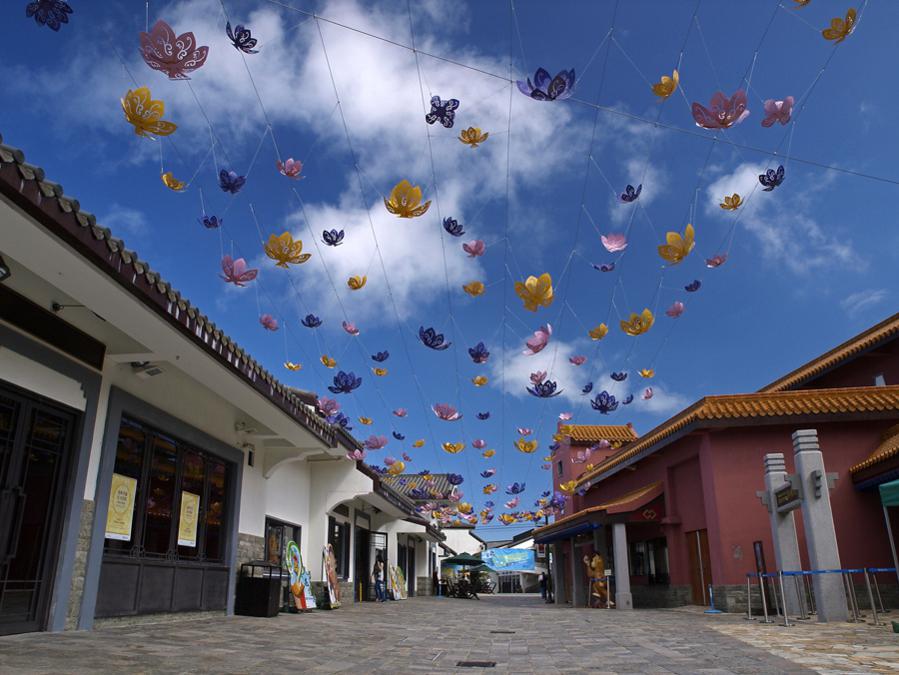 Tips
1. The peak of Lantau Peak is one of the best places to see sunrise in Hong Kong. Most hikers begin their climb from the Youth Hostel near Ngong Ping before dawn in order to catch a view of the sunrise.
2. New Lantao Bus company runs all the buses in Lantau Island. The bus fare is more expensive at weekends. If you go to Pak Kung Au by Bus 3M, tell the bus driver and you can pay section fare by cash.
3. There is no LCD or broadcast to show the bus stop in New Lantao buses. If you are going to Pak Kung Au, tell the bus driver to drop you off at that stop.
4. The route from Pak Kung Au to Lantau Peak and to Ngong Ping is actually on Lantau Trail Stage 3. Therefore, you can follow the Distance Post (L018 – L027) to finish the whole trail.
Chinese Translations

Lantau Peak:鳳凰山
Sunset Peak:大東山
Pak Kung Au:伯公坳
Tung Chung Au:東涌坳
Tsam Chai Au:斬柴坳
Ngong Ping:昂平
The Heart Sutra:心經
Nam Tin Mum:南天門
Shek Pik Reservoir:石壁水塘
Wisdom Path:心經簡林