Introduction
Oxfam Trailwalker is definitely the largest and the most popular hiking events in Hong Kong.
Participants form a team of 4 to complete 100km MacLehose Trail within a 48-hour time limit. More importantly, they run for fundraising. Since 1986, more than 73,000 participants have raised over HK$365 million to support Oxfam's various poverty alleviation and emergency relief projects in Africa and Asia, including Hong Kong and Mainland China.
Requirements
1. A team of 4 people aged 18 or above
2. Raise > HK$6,800 in sponsorship
How to Apply
Hong Kong Trailwalker Official Website: http://www.oxfamtrailwalker.org.hk/
Schedule
Every year, the schedule more or less follows the following sequence:
June: Open for team application
July: Announcement of lottery results
August: Briefing
Oct: Deadline for change of team members
Nov: Trailwalker event date!!!
Dec: Deadline to submit sponsorship
Trails Information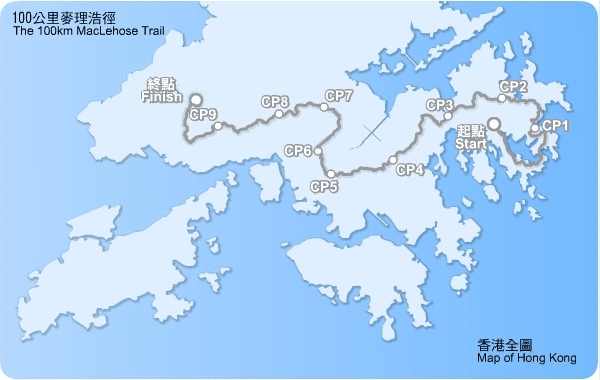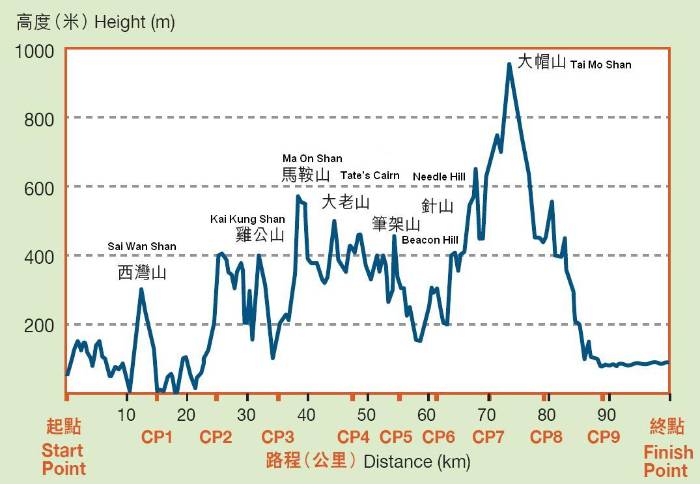 Tips for Trailwalker
Oxfam Trailwalker is not an easy event. The last 6 km route towards the Finish Point will be more challenging, so participants must have a reasonable level of fitness, good planning and adequate training in order to be able to complete the 100km trail. Attending a first aid course together with your teammates is recommended, and good communication between members is eassential to avoid any dispute due to difference in expectations.
Participants are recommended to organise a support team and start a training schedule at least three months before the event.
Interesting to Know
1. Guess which group is the most frequent winner of Oxfam Trailwalker? It is People's Liberation Army Hong Kong Garrison (PLA HK Garrison). It is said that they have 8 team members running on the trail. But only 4 members are actually participating Trailwalker event, and the other 4 people are responsible for carrying water and energy bars so that the 4 participants can recharge anytime.
2. It is also said that many team members were very united before the game, but had a big fight during the game because some was unable to complete the trail and quit the game. Therefore, make sure you have a clear expectation of each other before you join the game!
3. Click here to view the stunning scenes on MacLehose Trails.