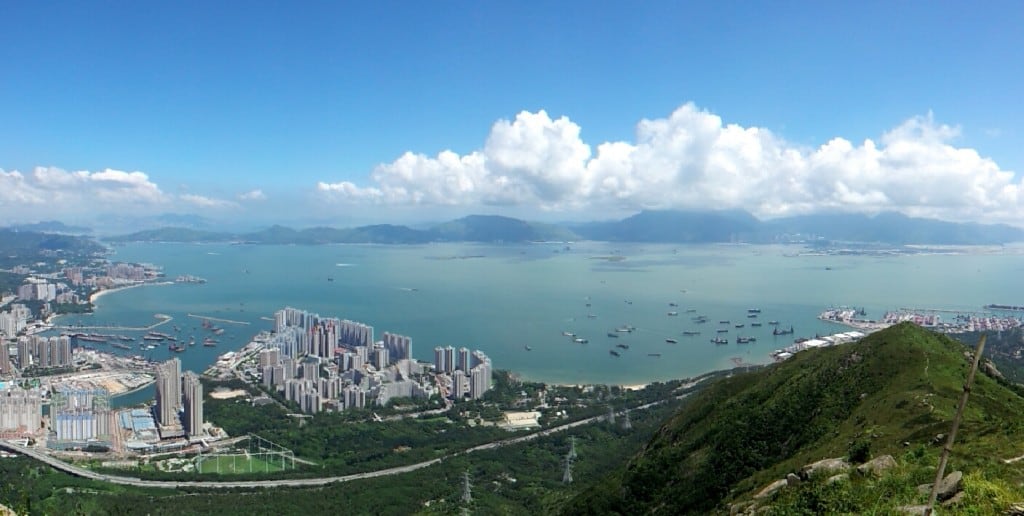 Half way to the Castle Peak is the place to get a good view of Tsing Shan Wan.
Beneath you foot, there are also Tuen Mun Typhoon Shelter, Butterfly Beach and Pillar Point.
Castle Peak Bay is a bay outside Tuen Mun. Tuen Mun River empties into the bay. In the past, large amount of Tanka fishermen harbored at the bay.