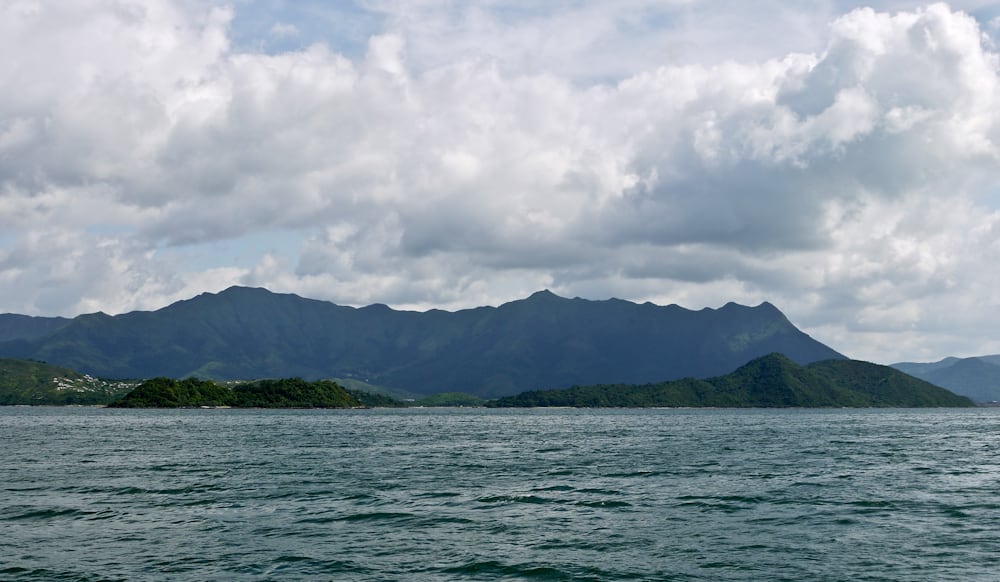 Pat Sin Leng (八仙嶺) literally means "Eight Peaks of Immortals". It is a mountain range located in northeast New Territories and the highest peak is 591m.
From Tolo Harbor, people can get a clear view of Pat Sin Leng's 8 stately peaks, named after 8 immortals in Chinese mythology: Shun Yeung Fung (純陽峰), Chung Li Fung (鐘離峰), Kuai Li Fung (拐李峰), Kao Lao Fung (果老峰), Hsien Ku Fung (仙姑峰), Sheung Tsz Fung (湘子峰), Tsao Kau Fung (曹舅峰) and Choi Wo Fung (采和峰).
Wilson Trail Stage 9 traverses Wong Leng, Lai Pek Shan, and Pat Sin Leng mountain range and it is one of the best trails for experience hikers.