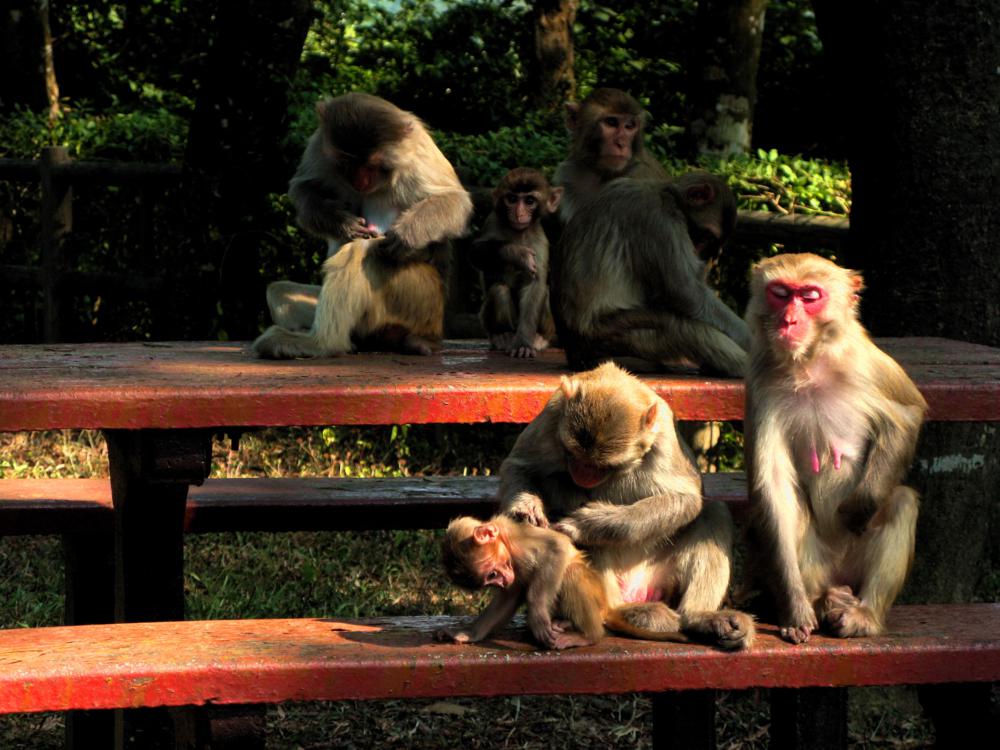 Monkey Hill (a.k.a. Kam Shan) is located between Shatin and Sham Shui Po. Walking along Golden Hill Road, in between Shek Lei Pui Reservoir and Kownloon Reservoir, you can see lots of macaque monkeys running on the road, trees, bus stops, dams, trash cans, and chasing, fighting and mating with each other.
There are about 2100 macaque monkeys in Hong Kong, about 1,800 of them in Kam Shan Country Park.
Tips: Do not hold food on your hands. Some monkeys are very aggressive when they see the food. And it is also illegal to feed the monkeys in Hong Kong.