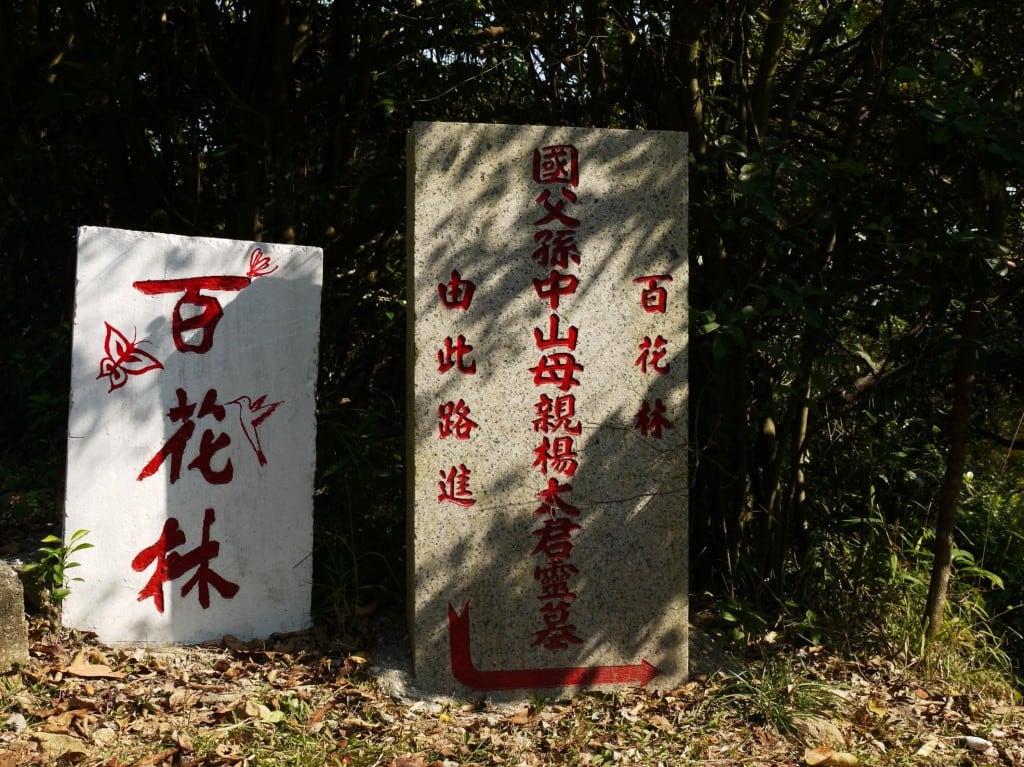 Sun Yat-sen, the father of the Republic of China, was buried in Mount Zijin (Purple Mountain) in Nanjing, China. But where was his mother buried? There is very little information about this great woman.
As the foremost pioneer of Republic of China, Sun is referred to as the Father of the Nation. Sun's notability and popularity extends beyond the great China region.
At the beginning of Maclehose Trail Stage 5, on the way to the peak of Kowloon Peak (飛鵝山), you can find the cemetery of Lady Yang, Sun Yat Sen's mother in a quiet corner called Pak Fa Lam (百花林). It is said Sun Yat-sen was blessed by the "Feng Shui" (good fortune) of the cemetery. The year after he buried his Mom, he overthrew the Qing dynasty during the Double Ten Revolution.
However, Feng Shui experts also commented that it was built with some obvious weakness to protect the good fortune. Therefore, after the success of the revolution, Sun quickly fell out of power in the newly founded Republic of China and he did not live to see his party consolidate its power over the country during the Northern Expedition.