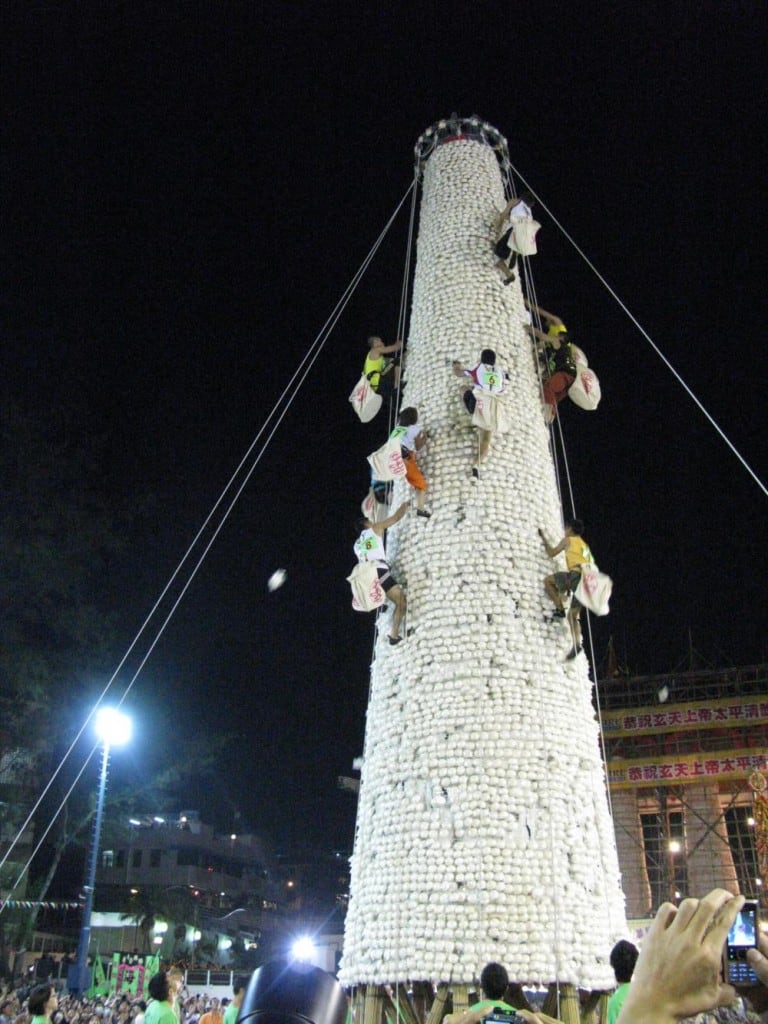 The Bun Scrambling Competition (搶包山) at Cheung Chau Island has been one of the most representative traditional festive events in Hong Kong, which is also the highlight of the weeklong event Cheung Chau Bun Festival (包山嘉年華).
Participants first stand at the bottom of the conical bun tower and then scramble up to get as many buns as possible within 3 minutes. The higher the buns, the higher points they get. Therefore, participants always try to climb to the top and collect buns from top to bottom.
In 1978, the bun tower made of bamboo collapsed and caused a lot of injuries. Therefore, it was suspended for 27 years. In 1995, the game was reintroduced with better architecture and stronger materials. Also, the real buns have been replaced by plastic buns for hygiene reasons.