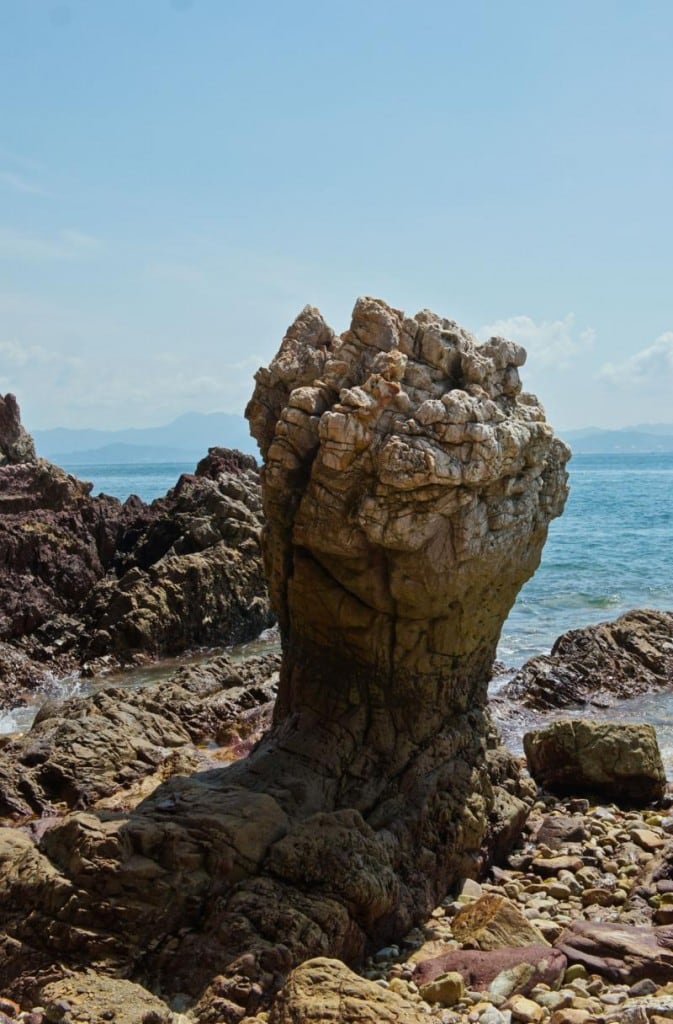 Wong Chuk Kok Tsui is considered as one of the best hiking wonderland in Hong Kong. The best-known landmark on Wong Chuk Kok Tsui is the "Devil's Fist".
Weathering and erosion occurred along the sandstone bedding forms the shape of the "fingers".  And its bottom after being eroded by sea waves forms the shape of a narrow "wrist", which is only exposed above the water level at low tide.
Take a boat from Ma Liu Shui Pier to appreciate the rocks along the north shore of Bluff Head.