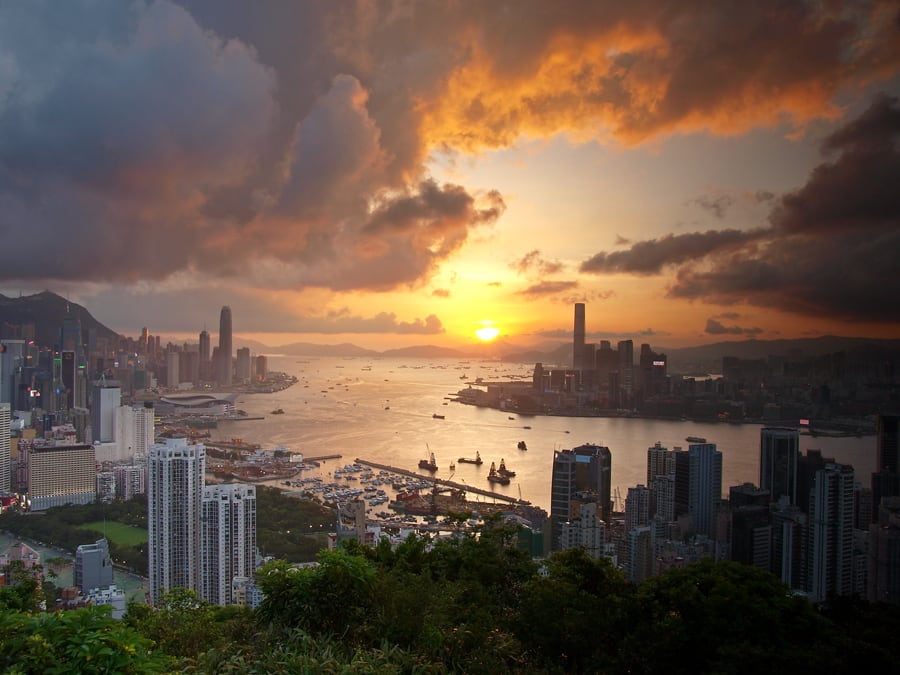 Braemar Hill, named after a Scottish village, is mainly a residential area between North Point and Quarry Bay in Hong Kong Island. Part of the hill is within the Tai Tam Country Park (Quarry Bay Extension), near Wilson Trail Stage 2 and Hong Kong Trail Stage 5.
It is considered as an upper-class neighborhood area since 1960s. Near the hilltop, there are lots of well-known schools, mansions, courts and gardens, such as Hong Kong Shue Yan University, St. Joan of Arc Secondary School and Choi Sai Woo Park.
Hikers can get a panorama view of the Hong Kong Island and Victoria Harbor from some lookout at Braemar Hill. It is also a good place to watch fireworks at HK festivals, such as New Year's Eve, Hong Kong Special Administrative Region Establishment Day (July 1) and China National Day (Oct 1).
—
How to Get There
MTR Central or Admiralty Station -> City Bus 25 -> Braemar Hill
—
Chinese Translation
Braemar Hill: 寶馬山
North Point: 北角
Quarry Bay: 鰂魚涌
Tai Tam Country Park: 大潭郊野公園
Hong Kong Shue Yan University: 香港樹人大學
St. Joan of Arc Secondary School: 聖貞德中學
Choi Sai Woo Park: 賽西湖公園