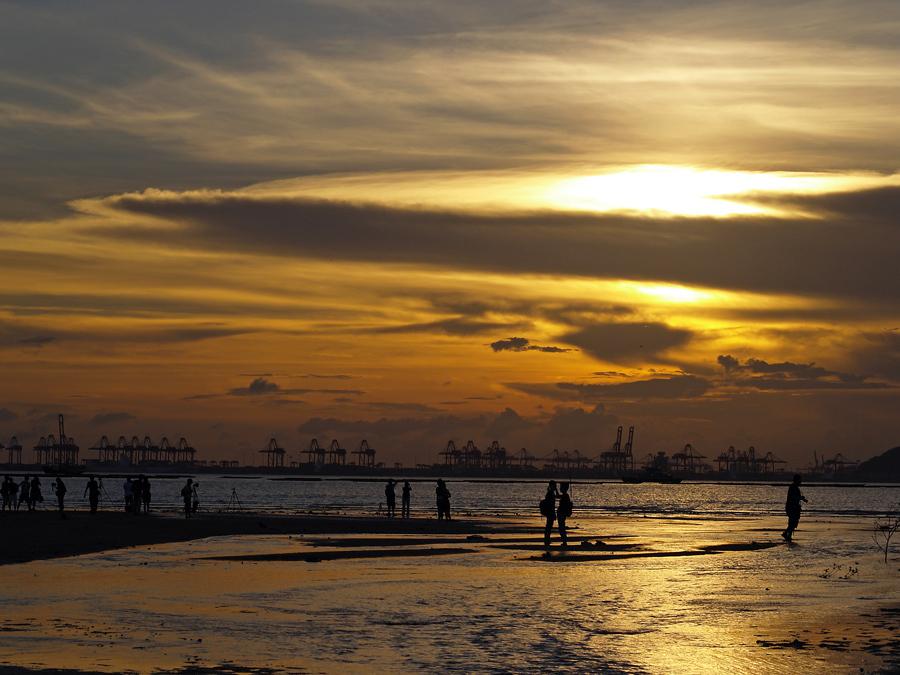 Pak Nai, subdivided into Sheung Pak Nai and Ha Pak Nai, is one of the best places to view sunset in Hong Kong.
Facing Deep Bay (a.k.a. Shenzhen Wan), Pak Nai is covered by wetland and there are hundreds of rafts floating on the bay raising oysters and scallops. Sea creatures are kept in these sheltered areas until they grow up and ready to be sold.
Video by Joseph Fung
Such scene can also be found on other fishing villages in Hong Kong.
Make sure you check the sunset times before you go.
---

How to Get There
Yuen Long MTR Station -> Walk to Tai Fung Street -> Take Minibus 33 -> After Sha Kong Tsuen, you can prepare to get off anywhere to enjoy the sunset
---

Chinese Translation
Sheung Pak Nai: 上白泥
Ha Pak Nai: 下白泥
Deep Bay: 深圳灣
Yuen Long: 元朗
Tai Fung Street: 泰豐街
Sha Kong Tsuen: 沙江村