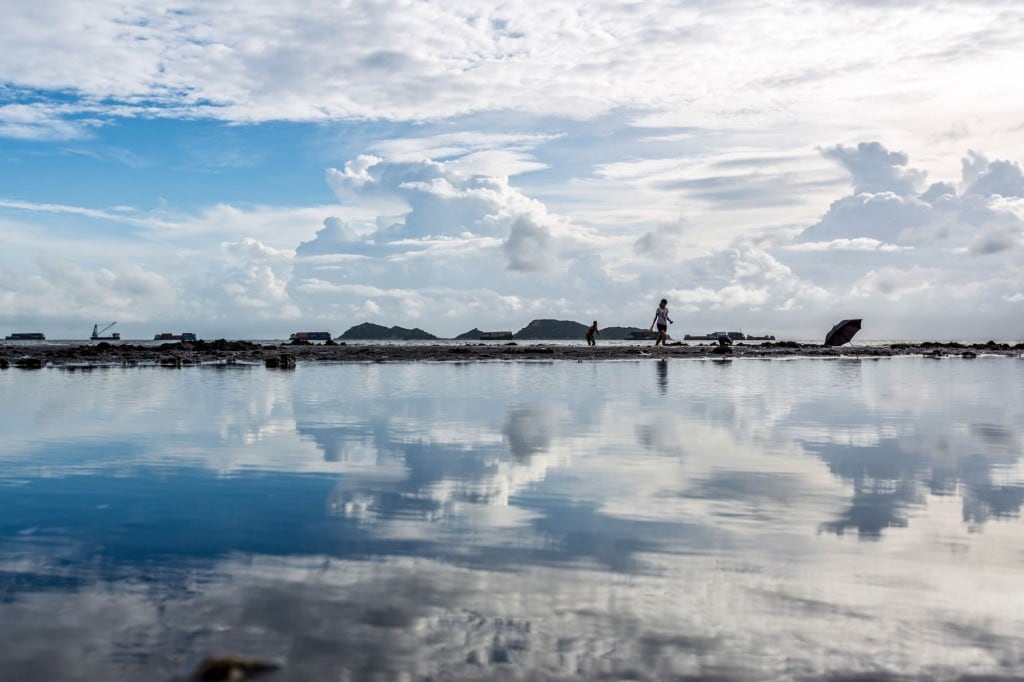 Located at the west of Castle Peak at with an unimpeded view to the west coast, Lung Kwu Tan together with Pak Nai, is the best place to see sunset in Hong Kong.
However, the place is also far away from the city. Tourists need to take MTR to Tuen Mun Station. Take Bus K52 at Tuen Mun Town Center to get there. Since there is only one bus going there, after sunset, there might be a long queue waiting for the bus to come back.
Lung Kwu Tan is also a very historical place. The well-known Emperor's Cave is located behind Lung Kwu Tan Village. It is said that Emperor Gong of the Southern Song Dynasty escaped to the south and hid in this cave when he fled from the invading Mongolians.
—
How to Get There
Tuen Mun MTR Station -> Bus K52 -> Last stop
—
Chinese Translation
Lung Kwu Tan: 龍鼓灘
Castle Peak: 青山
Pak Nai: 白泥
Tuen Mun Town Center: 屯門市中心
Lung Mun Country Trail: 龍門郊遊徑
Emperor's Cave: 宋王洞