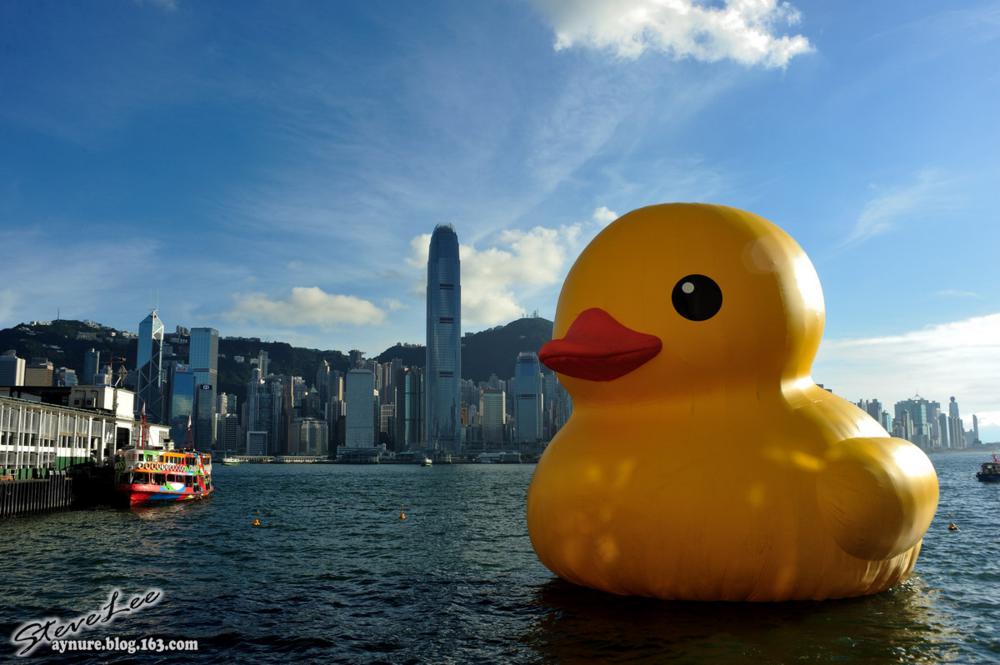 Hong Kong is the "city of protests" with a average of 10 protests a day. TST, Chater Garden, Mong Kok and Victoria Park are protest hotspots. If you have a chance to visit these places, you will very likely run into crowds venting their concerns.
But the atmosphere was different from May 2 to June 9, when thousands of people gathered near the Harbour City shopping mall at TST with joy and excitement. The giant (16.5 meter/54-feet-tall) yellow rubber duck designed by Dutch artist, Florentjin Hofman, was on display in Victoria Harbour for 2 months.
It is said that people's craving for the yellow rubber duck comes from our childhood experience in which the duck is usually our bath toy and reminds us of the good old days.
Say goodbye again, Ducky! Thank you for the happiness you brought to us!