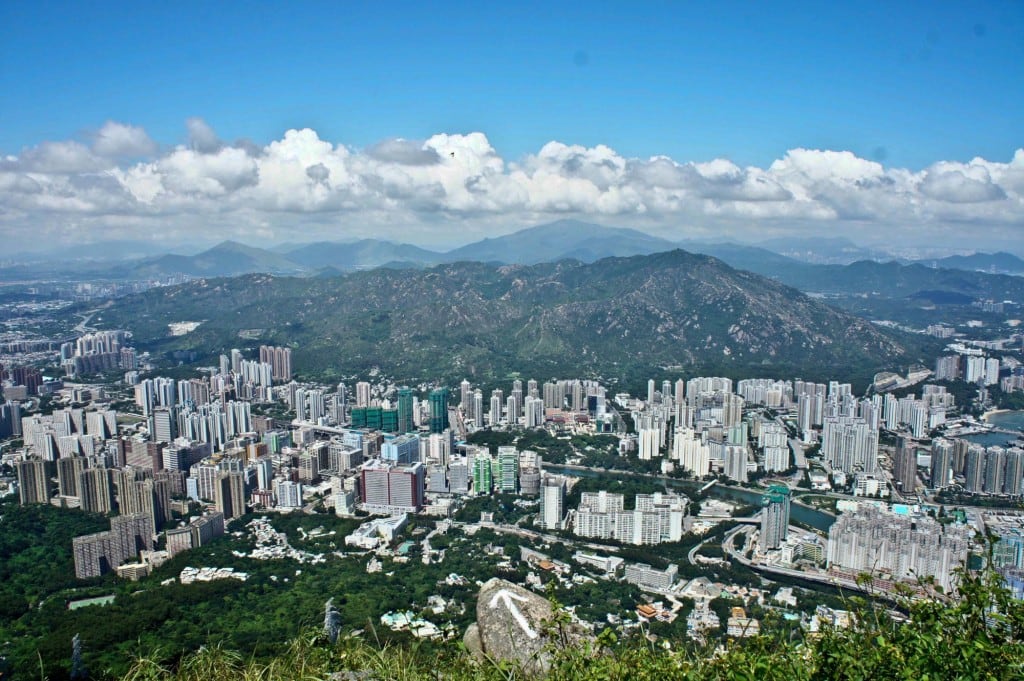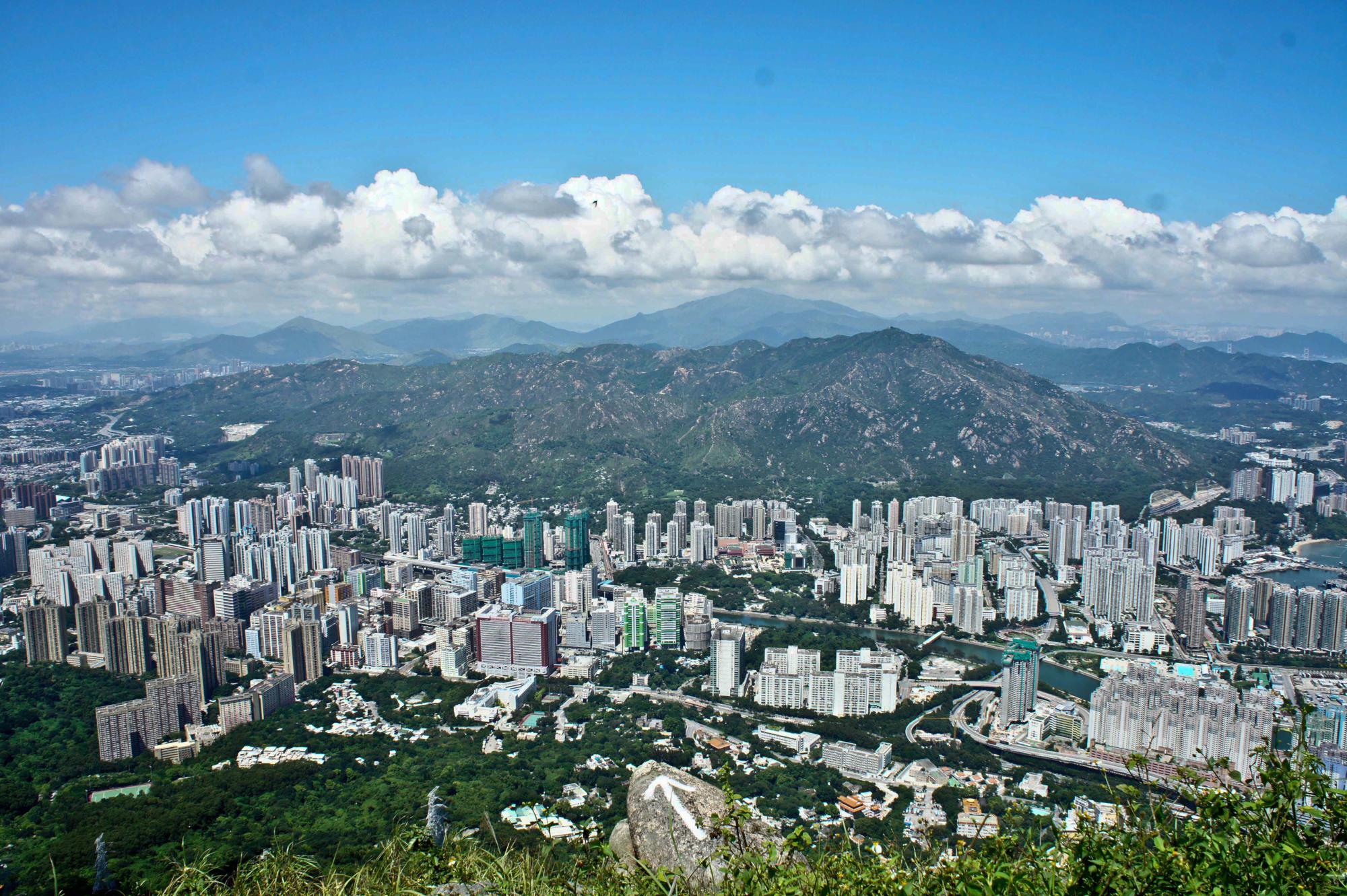 From the top of Castle Peak, hikers can sense the harmony between human and nature in Hong Kong. Hong Kongers are very conservative in reclaiming land from the nature. They respect the nature and live with the nature.
If you have a chance to view the satellite map of Hong Kong, you can see that 80% of the land consists of country park, forest and coastlines, and only 20% of the land is living space for human.
The residential area in the picture is Tuen Mun at northwest New Territories. The history of Tuen Mun can be traced back to Tang Dynasty. Its name literally means the Gate of the Troops, and it had been an important town of coastal defense.
To the east of Tuen Mun is Tai Lam Country Park, where the Maclehose Trail ends.