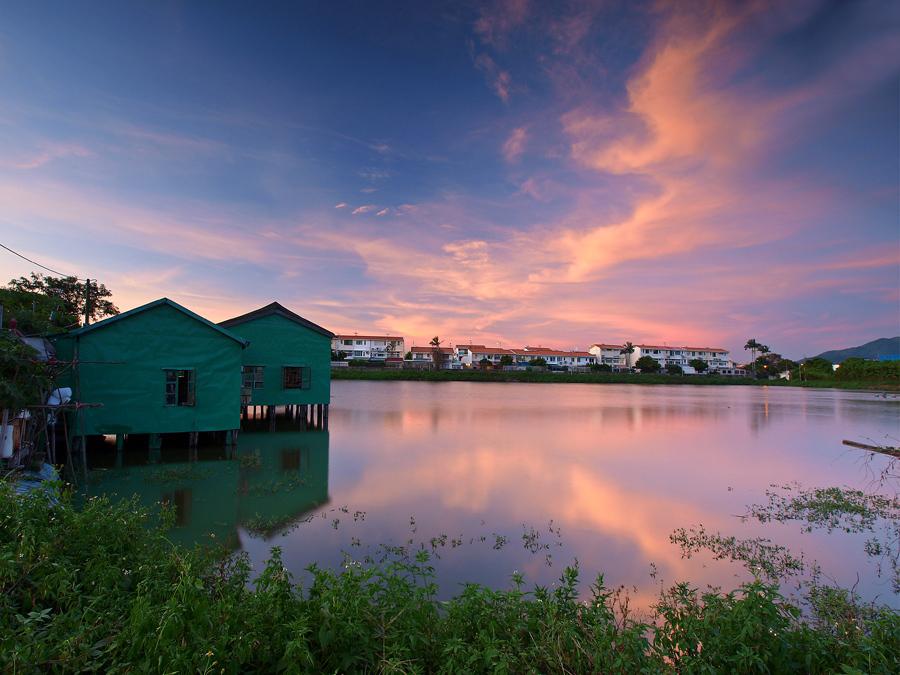 Tai Sang Wai is located at Southwest of Yuen Long at New Territories. The area is filled with hundreds of fish ponds. Here tourists can experience the time when Hong Kong was still a small fishing village hundreds of years ago.
To get there, hikers need to get to Fairview Park, a private residential estate, by shuttlebus. And then follow the Fairview Park Road to reach Tai Sang Wai.
PS: Other than pond fishing, you can also see oyster fishing in Pak Nai near Tai Sang Wai or Po Toi O in Clear Water Bay Country Park.
—
Chinese Translation
Tai Sang Wai: 大生圍
Yuen Long: 元朗
Fairview Park: 錦繡花園
Pak Nai: 白泥
Po Toi O: 布袋澳
Clear Water Bay Country Park:清水灣郊野公園