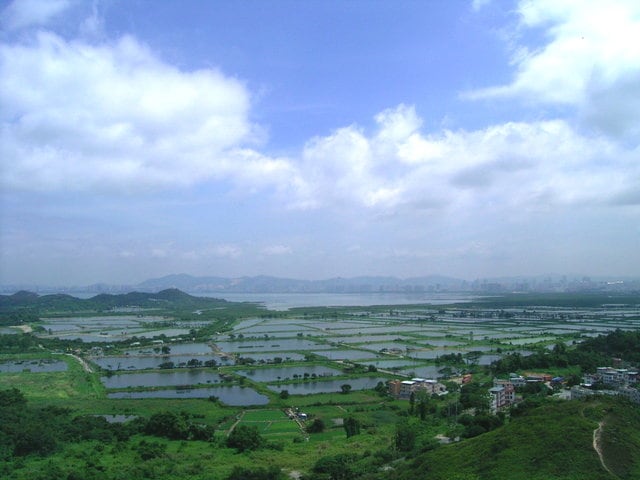 Ah Kai Shan is located at Yuen Long, northwest of New Territories. With an altitude of 121m, Ah Kai Shan separates Yuen Long Industrial Estate and Tin Shui Wai New Town.
Video by Joseph Fung
Standing on top of the hill, hikers can see hundreds of fishponds around Nam Sang Wai, Mai Po Nature Reserve and Shenzhen in China. There are lots of family graves on the hill, where tourists can experience local villagers' ritual towards death in the past.
---

How to Get There
MTR Long Ping Station -> minibus 74 -> Get off at last stop at Shing Uk Tsuen -> Walk along Fuk Shun Street and follow the small trail near #BD3929 lighting post to go uphill
---

Chinese Translation
Ah Kai Shan: 丫髻山
Yuen Long: 元朗
Tin Shui Wai: 天水圍
Nam Sang Wai: 南生圍
Mai Po Nature Reserve: 米埔自然保護區