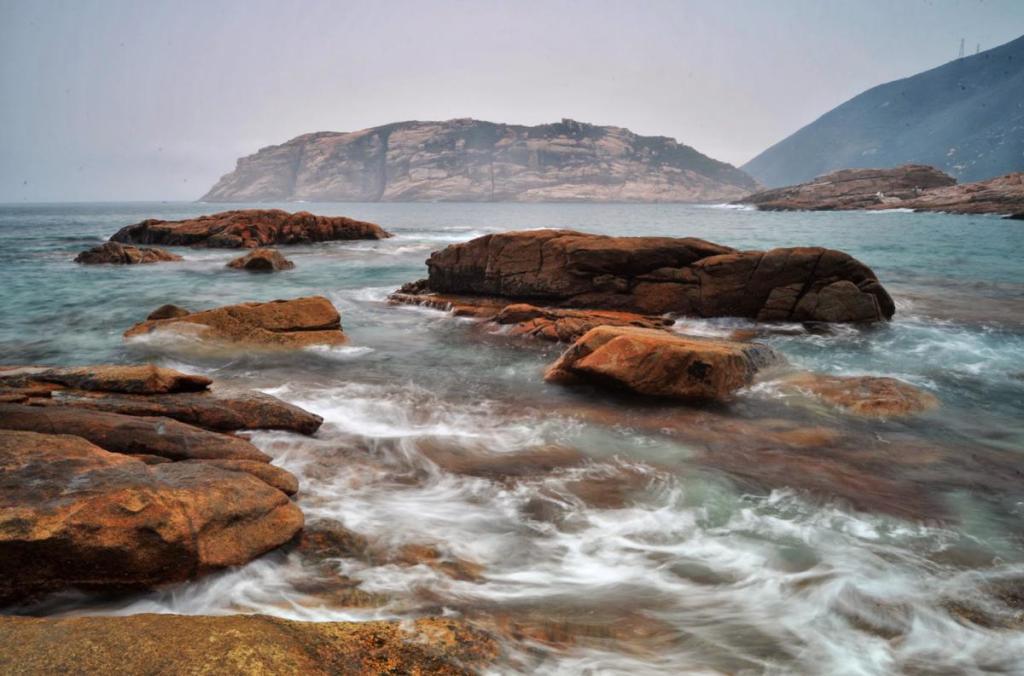 Shek O is a popular place in Hong Kong Island for swimmers, barbecue lovers and Cantopop music video shooting. It is surrounded by South China Sea, Big Wave Bay and Cape D'Aguilar Peninsula.
Tai Tau Chau connects to Shek O through a tombolo. But hikers do not need to worry about the tide because a blue Lover's Bridge was built over the tombolo. The bridge got this name because it is so narrow that it can only allow two persons to pass at a time.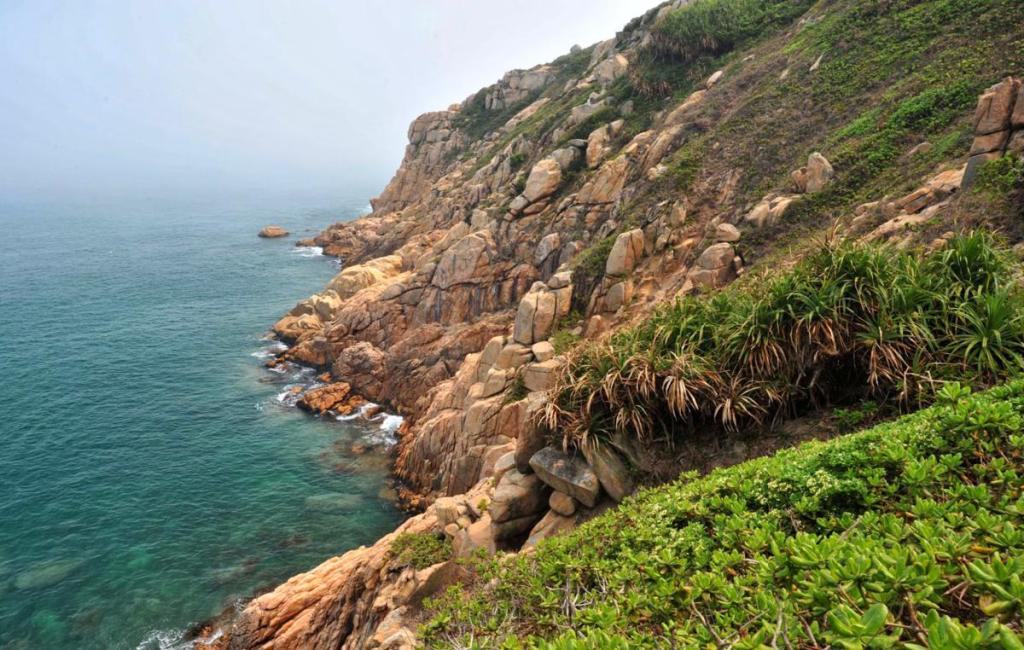 Suffered from the northeast monsoon and tide for millions of years, Tai Tau Chau is full of rugged granites and rocky cliffs and is the paradise for rock climbing in Hong Kong. In Cantonese, "Shek" means Rock and "O" means Bay. Maybe that's why Shek O got its name.
Around Shek O, there are a lot of scenic spots. A few miles to the north is the Big Wave Bay, a paradise for surfers. To the south is Cape D'Agular Marine Reserve, the first marine reserve area in Hong Kong. To the west is Dragon's Back, one of the best urban hiking trails selected by Time Asia Magazine in 2004.
—
How to Get There:
Shau Kei Wan MTR Station -> take Bus No. 9 -> Get off at the last stop -> Walk along Shek O Headland Road -> Pass Lover's Bridge
—
Chinese Translation:
Shek O: 石澳
Tai Tau Chau: 大頭洲
Cape D'Aguilar Peninsula: 鶴咀半島
Lover's Bridge: 情人橋
Big Wave Bay: 大浪灣
Cape D'Agular Marine Reserve: 鶴咀海岸保護區
Dragon's Back: 龍脊
Shek O Headland Road: 石澳山仔路