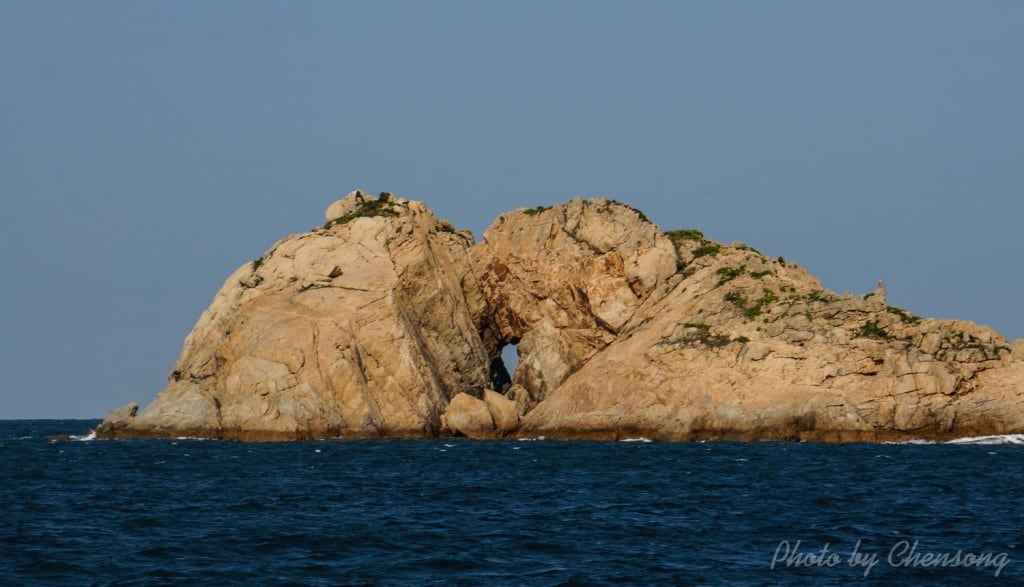 "Pig Kisses Dog" is actually a sea cave at the north end of Waglan Island located at the southeast corner of Hong Kong.
The left part of the rock looks like a pig and the right part looks like a dog. Their mouths join together over the sea cave as if they are kissing each other 🙂
There is a government observatory on Waglan Island, but there is no public ferry service. You have to rent a boat or join some local adventure group to see the sight.
Keep in mind that since the island is far away from the mainland, the wave may be quite strong there. Check the weather before you go.
—
Where is It

—
Chinese Tranlsation
Pig Kisses Dog: 豬吻狗
Waglan Island: 橫瀾島