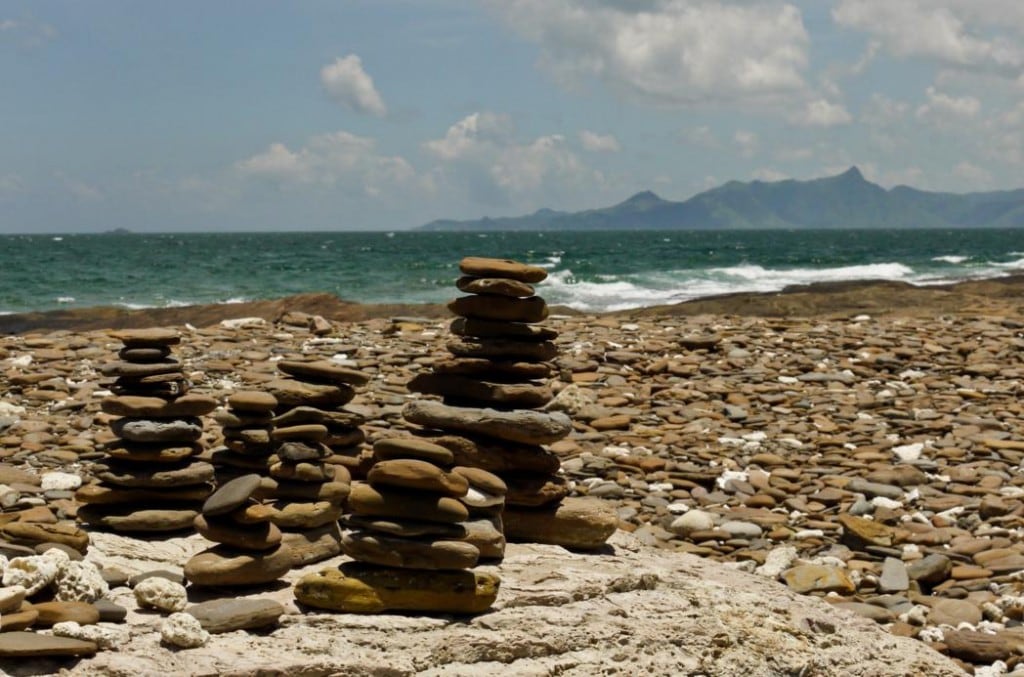 Mani Stones (嘛呢堆) are usually inscribed with the six syllabled mantra (唵嘛呢叭咪哞 / Om mani padme hum), and placed together to form mounds or cairns along the roadsides and rivers as a form of prayer in Tibetan Buddhism.
Tibetans believe carvings on the rocks would last forever, indicating their mind to their god would never change.
This picture was taken at Tung Ping Chau. It seems hikers built this mound to worship the Sharp Peak at the background, which is considered to be the King of Sai Kung.