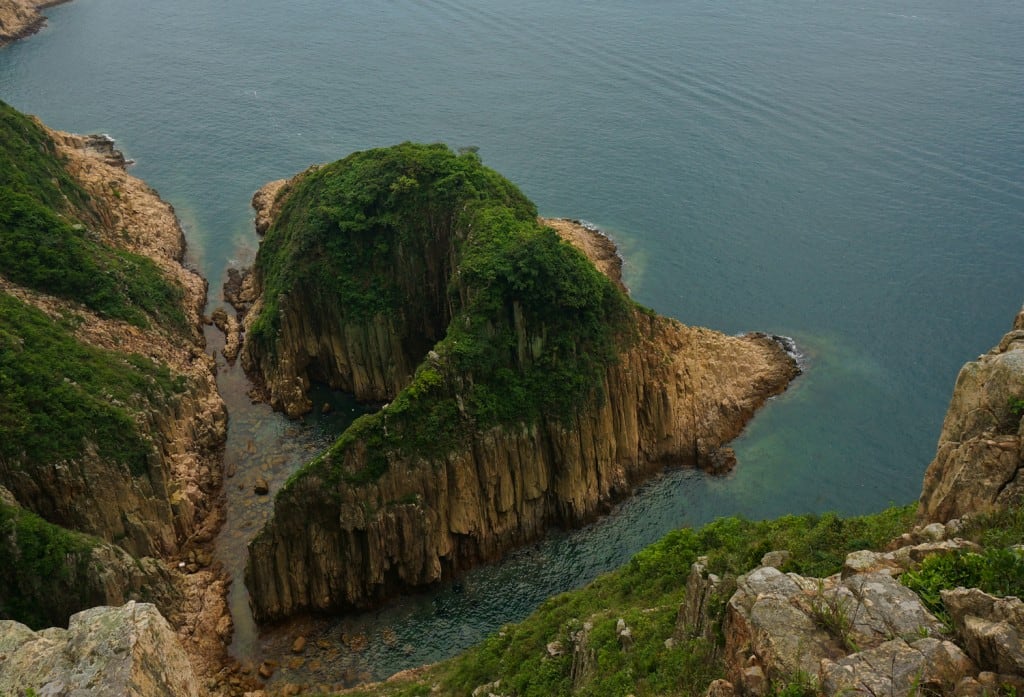 There are two giant "fish" in Hong Kong. One is located at Cape d'Aguilar Peninsula, the south end of Hong Kong Island. It is a real whale bone specimen owned by The HKU Swire Institute of Marine Science.
The "goldfish" in the picture above is hiding at Tiu Chung Chau (Jin Island), an outlying island in between Port Shelter and Rocky Harbour to the east of Hong Kong. To get a perfect shot of the goldfish shape, hikers need to get to the top of the hill and risk their lives falling down the cliff.
There is no regular public ferry service to the island. To get there, hikers need to rent a boat at Sai Kung Public Pier.