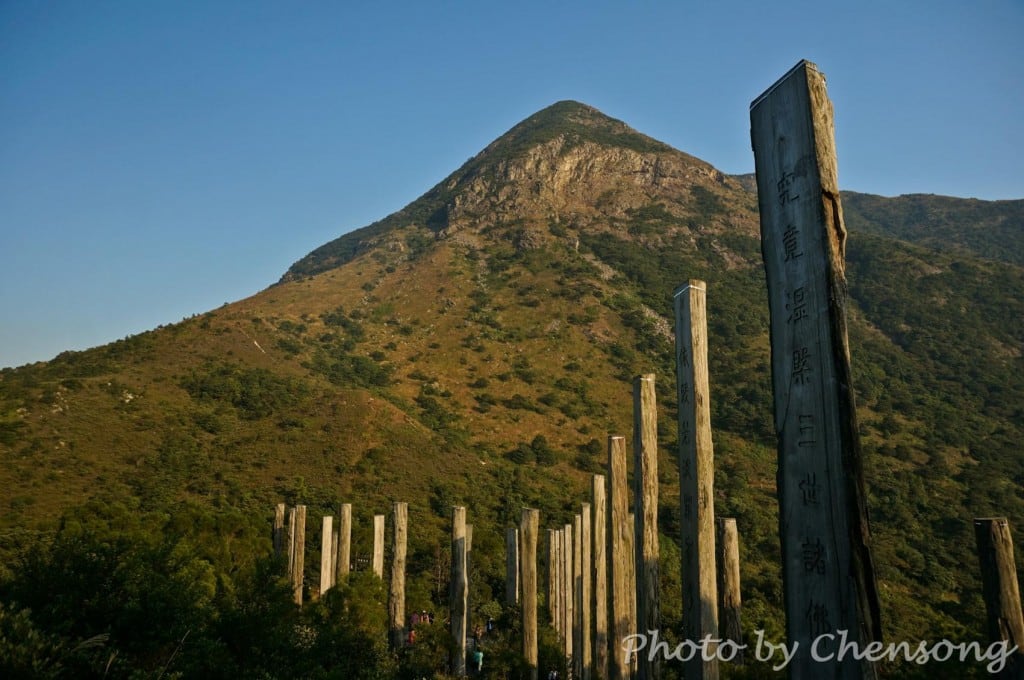 The Heart Sutra is the best known Mahayana sutra. At 260 words, it summarizes the essence of the thoughts of Buddha and the secret of the universe and life.
The Heart Sutra explains the philosophy of "emptiness". When one acquires the wisdom of "emptiness", he will realize the relationship between the physical world and mental world. The physical world is just a reflection of the mental world and the mental world consists of every detail of the physical world. There is actually no boundary between these two worlds. Understanding everything is in a constant process of change can prevent one from being irrationally attached to things. After being free from mental obstructions and emotions, one can think more clearly and logically, and make good use of the conditions that are available.
The calligraphy of Heart Sutra was carved on to wooden columns by Professor Jao Tsung-I in 2005. The wooden columns mimic the bamboo tiles used for writing in ancient China. The Wisdom Path consists of 38 columns arranged in a figure-of-eight configuration symbolizing infinity.
To get there, take Bus 23 at Tung Chung MTR Station to the Big Buddha at Ngong Ping. The Wisdom Path is only 15 mins walk from the Big Buddha. Or one can also take the Ngong Ping 360 Cable Car to enjoy the view of Lantau Island and then reach the Big Buddha.