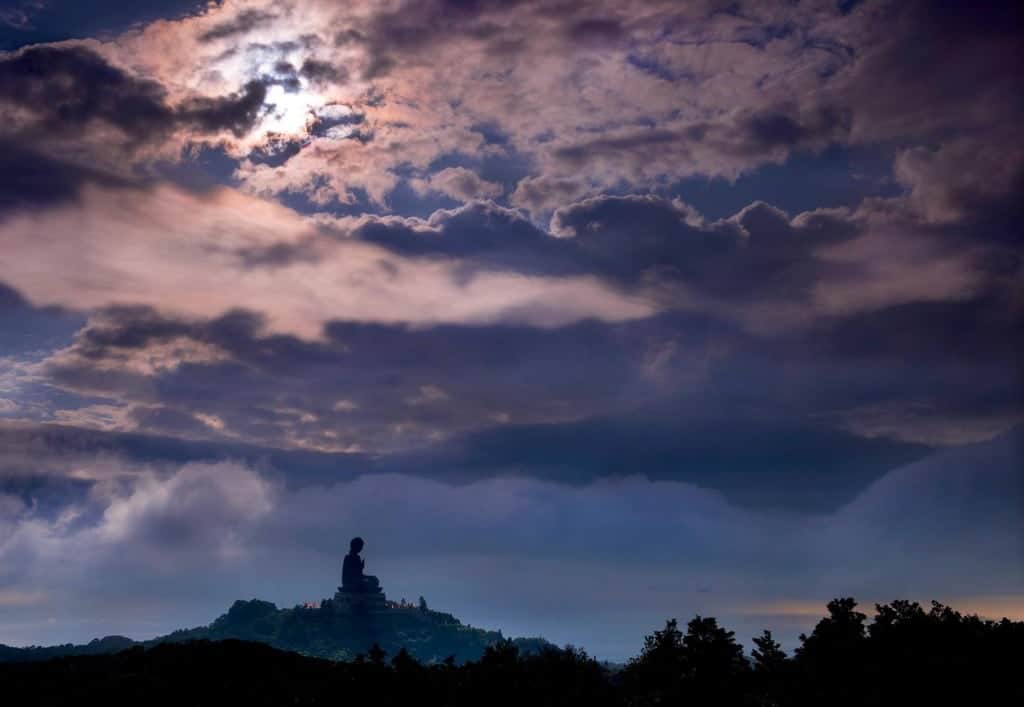 The bronze statue of Buddha Amoghasiddhi is quietly sitting on Ngong Ping highland in west Lantau Island. Erected in 1993, facing north (to China), the Big Buddha is 34 metres (112 feet) tall and the second tallest outdoor bronze seated Buddha in the world (The tallest one is Fo Guang Shan Buddha in Taiwan).
Nowadays, the Big Buddha, together with Po Lin Monastery, Wisdom Path, Ngong Ping Village and Ngong Ping 360 Cable Car, is one of the most popular tourist attractions in Hong Kong.
Lantau Peak, the second highest mountain in Hong Kong,  is right next to the Buddha and is considered the best place to view sunrise.