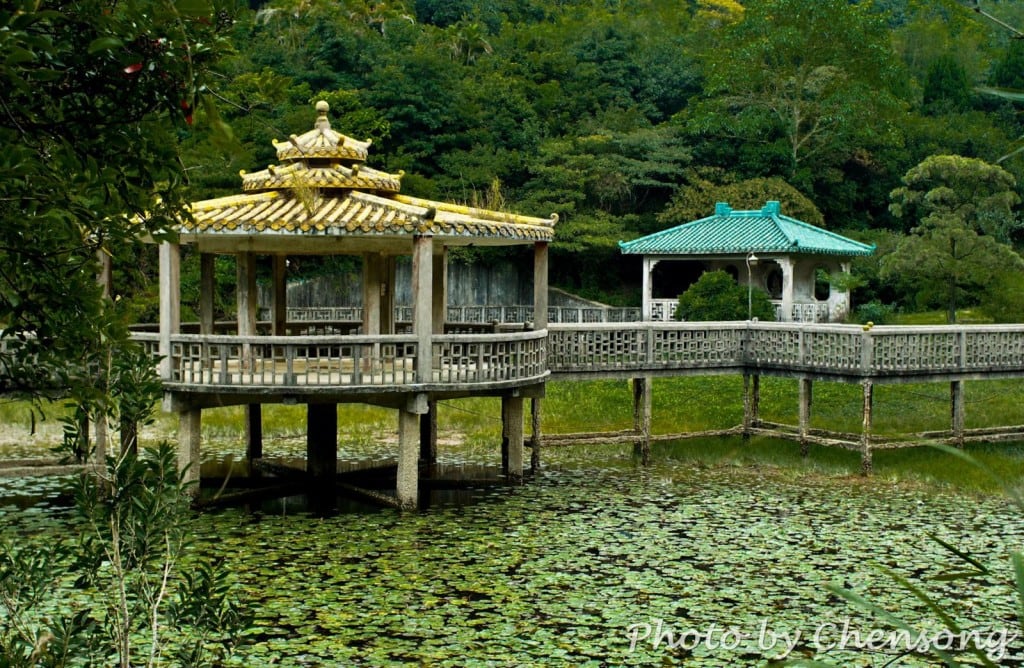 Lung Tsai Ng Yuen is a secret garden built at West Lantau Island near Keung Shan at the end of Lantau Trail Stage 5.
The land was bought by Mr Ng, a textile merchant, in 1962 with 2 million HKD as a private villa. And later a classical garden of Yangtze Delta was built on it.
Mr Ng believed in Buddhism and his Dharma name is "Awaken". Therefore he named the garden as "Ng Yuen", meaning a garden of awakening.
Inside this quiet garden, there is a lotus pond, a zigzag bridge, and a pavilion, where tourists can enjoy the antique flavor.
But sadly, the garden was having some issue on the land ownership and has been very poorly maintained in the past few decades. In 2012, the garden was completely locked and tourists cannot go inside, but it would be still nice to get a peek when passing by and appreciate its elegant aesthetics.
—
How to Get There
MTR Tung Chung Station -> New Lantao Bus No. 11 -> Get off near Kwun Yam Monastery on Keung Shan Road -> Walk along Keung Shan Catchwater towards Man Cheung Po (about 1 hour)
—
Chinese Translation
Lung Tsai Ng Yuen: 龍仔悟園
Lantau Island: 大嶼山
Keung Shan: 羌山
Yangtze Delta: 長江三角洲/江南
Dharma Name: 法號
Zigzag bridge:九曲橋
Man Cheung Po: 萬丈布