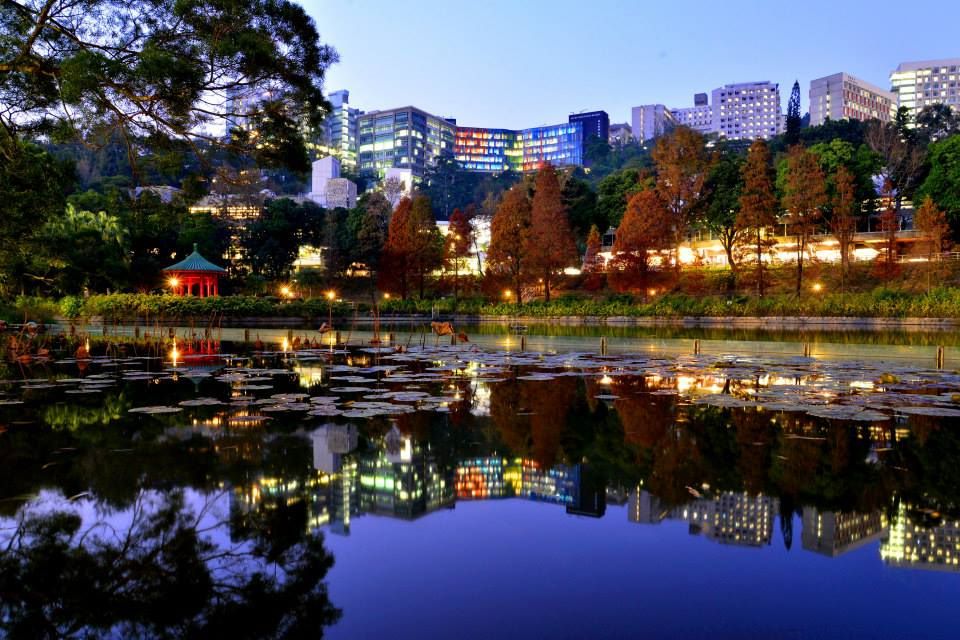 Among the 8 universities in Hong Kong, The Chinese University of Hong Kong has the most beautiful campus.
Lake Ad Excellentiam at Chung Chi College is only 2 mins walk from University MTR Station and almost every weekend, there are couples taking their wedding pictures around the lake.
Half way up the hill stands the Run Run Shaw Science Building with many colorful windows, which reflect the positions and colors of chemical elements in the periodic table. RMJM's design illustrates what's happening inside this building in a simple and natural manner and it won HKIA award in 2006.
But most CUHK students do not appreciate the design. They think the colors make it too outstanding and not consistent with the buildings around.
What do you think?
—
How to Get There:
MTR Unversity Station -> Exit A -> Follow the little trail along the soccer field to Lake Ad Excellentiam
—
Chinese Translation:
The Chinese University of Hong Kong:香港中文大學
Lake Ad Excellentiam:未圓湖
Chung Chi College:崇基書院
Run Run Shaw Science Building:逸夫科學大樓(聯合理科實驗樓)