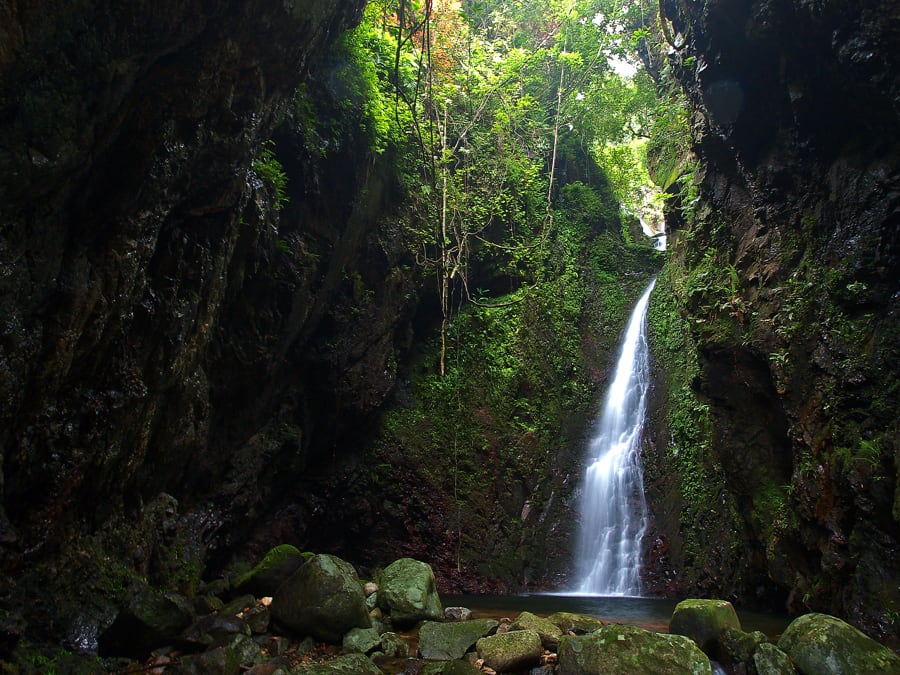 Nu Tung Chai Waterfall is the best-known and biggest waterfall in Hong Kong. Located at the northern side of Tai Mo Shan, it is also one of the most popular retreats from the hustle and bustle of the city in summer. Clear signposts will guide tourists to reach the series of streams and waterfalls.
Nu Tung Chai Waterfall consists of 4 waterfalls at different altitudes. From bottom to top, you will see Bottom Fall (Fall under the well), Middle Fall (Horse Tail Fall), Main Fall (Long Fall) and Scatter Fall.
The steady flow of water of Nu Tung Chai Waterfall comes from Tai Mo Shan and irrigates the farmlands around Lam Tsuen River, and ends at Tolo Harbour.
—
Chinese Translation:
Nu Tung Chai: 梧桐寨
Tai Mo Shan:大帽山
Bottom Fall:底瀑/井底瀑
Middle Fall:馬尾瀑
Scatter Fall:散髮瀑
Lam Tsuen River:林村河
—
How to Get There?
MTR Tai Po Market Station -> Bus 64K -> Get off at Pak Ngau Shek stop -> Walk past Man Tak Monastery -> Bottom Fall (250m in altitude) -> Middle Fall (285m in altitude) -> Main Fall (410m in altitude) -> Scatter Fall (465m in altitude)
Length: About 5 km
Duration: 4 hours