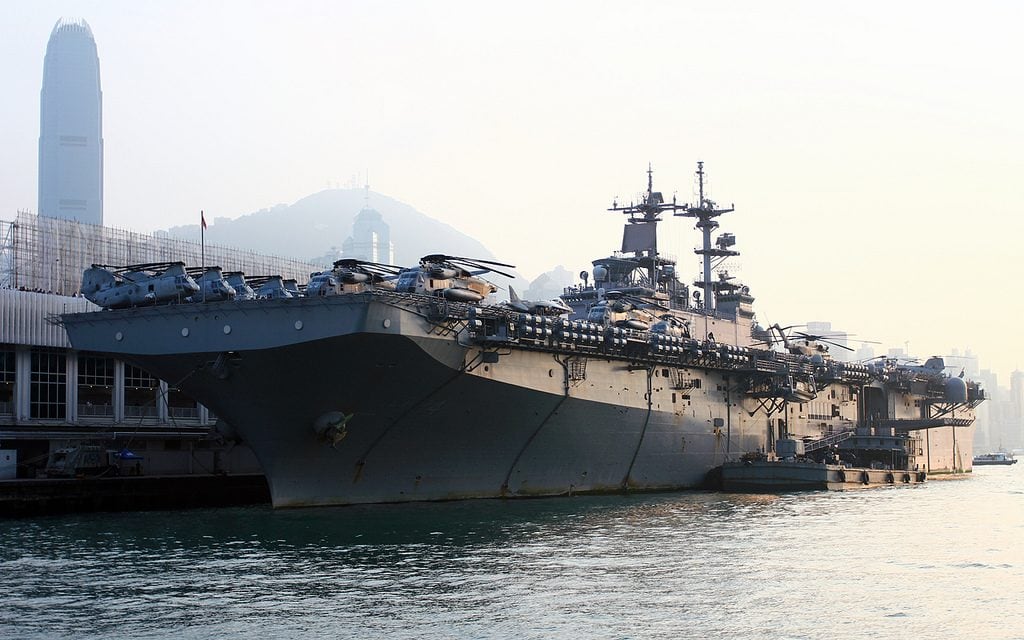 Once in a while, Hong Kong people have a chance to take a close look at grand naval vessels in the world-famous Victoria Harbor.
Most of the times, these warships come to Hong Kong routinely just to restock their supplies or for regular maintenance. Their stopover usually bring a lot of business to the bars and clubs at Lan Kwai Fong in Central.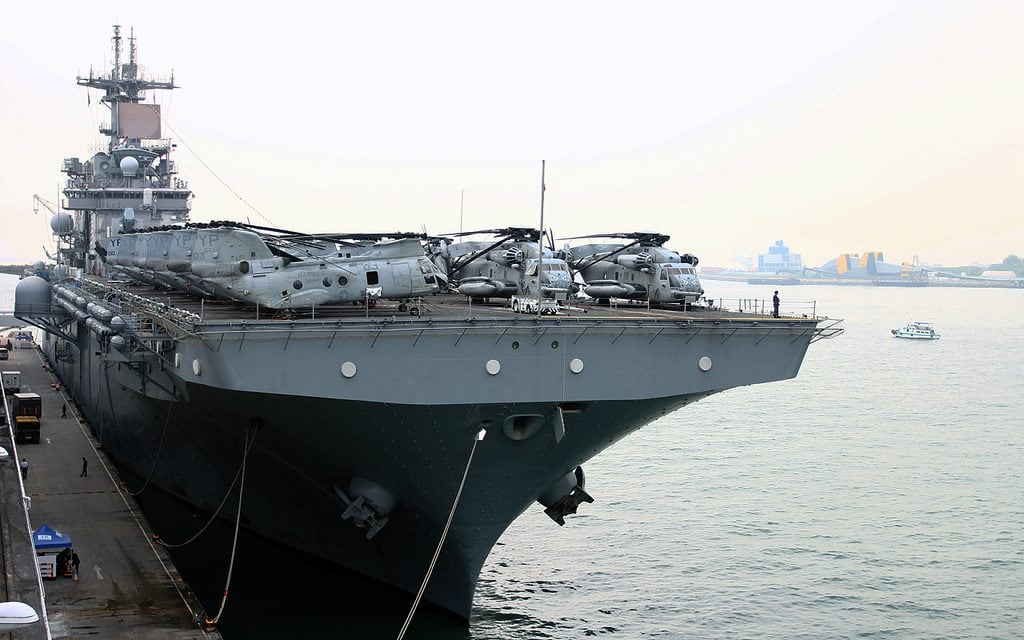 But these 2 years, the warships rarely show up again because the conflict between China and the US at South China Sea has been escalating. Although Taiwan, Japan, Singapore or Philippines can offer the same service to the US navy, most Americans prefer Hong Kong because it's more international and have a high standard for food security.
—
Chinese Translation
Lan Kwai Fong: 蘭桂坊