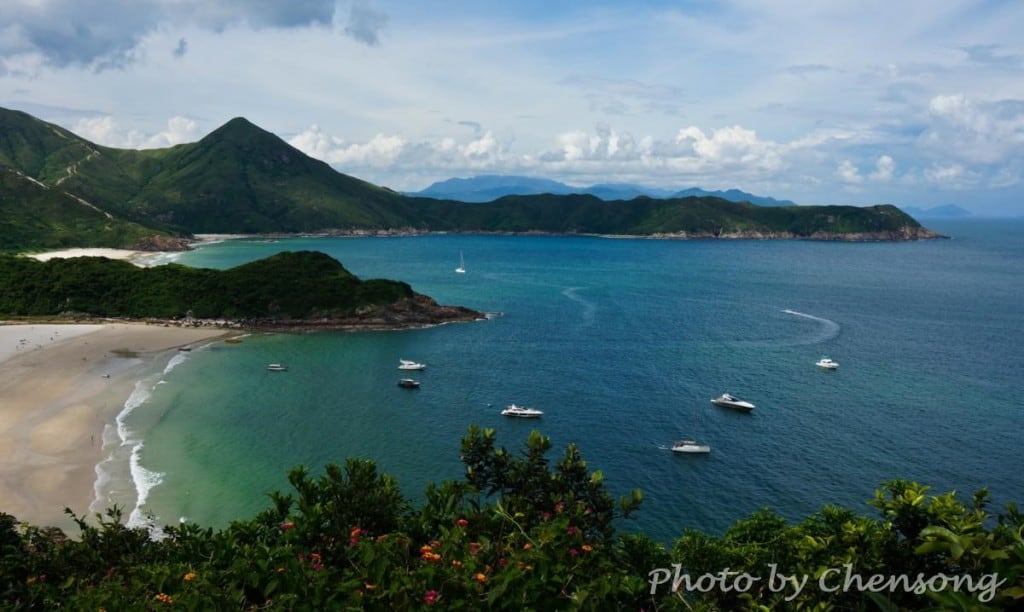 Big Wave Bay at Sai Kung consists of 4 beaches: Tai Long Sai Wan, Ham Tin Wan, Tai Wan and Tung Wan.
Together with the Sharp Peak located to the north of Tai Wan, this place is considered as one of the "4 Wonders in Hong Kong", and the best surfing and camping destination in summer.
Maclehose Trail Stage 2 passes Sai Wan and Ham Tin Wan, where there are Sai Kung villagers selling food and beverage, and renting surfing equipment to hikers.
Please note that it is illegal to camp on these beaches.
—
How to Get There:
MTR Diamond Hill Station -> Bus 92 -> Get off at Sai Kung Town Center Terminal -> Village Bus 29R near Chan Man Street -> Get off at Sai Wan Pavilion -> Follow the trail towards Sai Wan
—
Chinese Translations:
Tai Long Sai Wan:大浪西灣
Ham Tin Wan:鹹田灣
Tai Wan:大灣
Tung Wan:東灣
Chan Man Street:親民街
Sai Wan Pavilion:西灣亭